What's Inside
Bloom ~ 1oz ($40 value)
Made with super potent regenerative plant oils, Bloom helps soften scars and soothe and repair the skin.
Glow ~ 1oz ($40 value)
Our most moisturizing oil, Glow is great for dry skin, pre and post-shave care (works great on ingrown hairs!), and for softening beards, cuticles, and hair.
Directions
Use 3-5 drops to Bloom overnight.
Apply Bloom after some fun in the sun, or when your skin needs a regenerative boost.
Massage 3-5 drops into dry areas to Glow like woah!
Apply a drop or two to the top of the cheekbone for a natural highlighting effect.
Stay consistent, especially if you're struggling with a skin condition like acne, eczema, or rosacea. We recommend using Bloom and/or Glow at least once a day.
Try to use CRUDE on its own for at least a month to help get your skin back to homeostasis.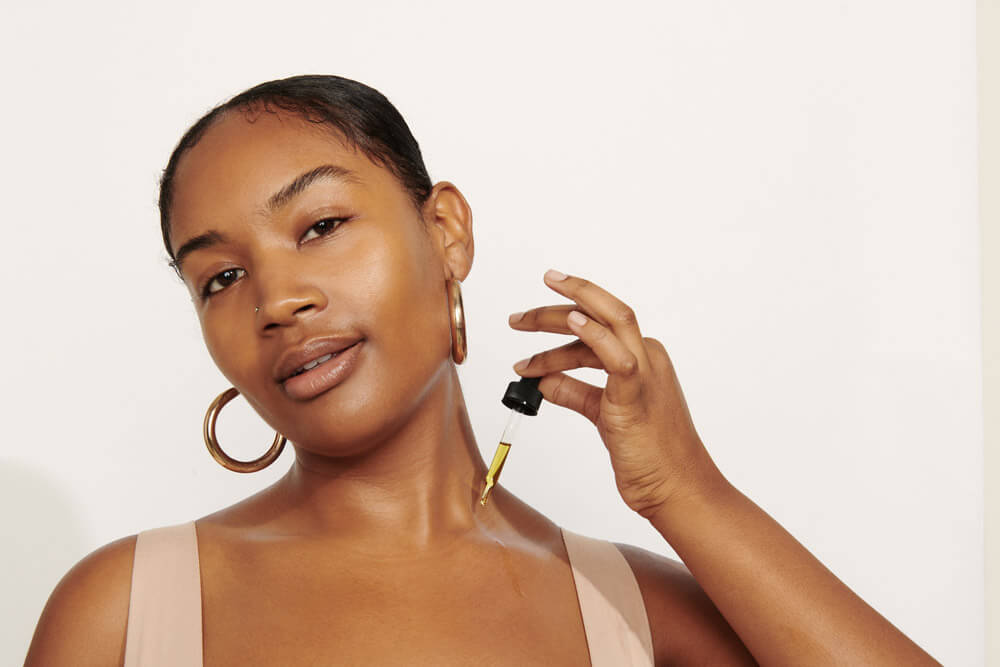 NO SOAP. NO DETERGENTS. NO SULFATES. NO PARABENS. NO ARTIFICIAL COLORS. NO ARTIFICIAL FRAGRANCES. NO SYNTHETIC CHEMICALS. NO HARSH EXFOLIANTS. 100% CERTIFIED ORGANIc.
Customer Reviews
Write a Review
Ask a Question
03/16/2023
Sara T.

Canada
Great product, terrible shipping fees
I love the product but am disappointed in the shipping charges. It cost me $19 to ship to Canada and then another $22 to receive the package. I buy products from the US all the time. Crude is the only company where I have to pay so much in shipping. Unfortunately I won't be ordering again.
01/31/2023
Steph

United States
My skin has never been better
After using harsh products my skin needed some saving! Crude has saved me and my skin has never looked better.